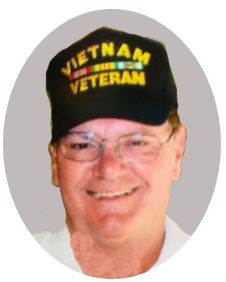 Leon J. Pulskamp, of Batesville, was born on March 9, 1949 in Saint Mary's, Indiana, a son of Anne Mae (nee Kirschner) and Willard Pulskamp.  He grew up in Oldenburg, Indiana, the oldest of three children and graduated from BHS in 1967.  He served in the Army from 1968-1971, including 2 combat tours in the Vietnam War where he earned a bronze star. Following his service, he returned home and married Linda Swain on August 7, 1971.  Leon and Linda opened their own store in Batesville, Pulskamp's Carpet Service, in 1978. He successfully grew and expanded his business for nearly 25 years until retirement.
Leon and Linda found a second family, affectionately known as "The Gang," through friendships made on a softball team which continues today, more than 50 years later.  Following his retirement, his love of farming came to the surface with the purchase of his Grandfather's farm.  Leon became known for his collection of antique John Deere tractors.  Outside of working at the farm, local tractor shows and parades and camping, he and Linda also enjoyed supporting the Batesville VFW and the American Legion of which he was a member for more than 40 years.
Leon is survived by his wife, Linda, daughter, Julie (Chad) Abel, son, Jeff Pulskamp, and daughter, Jill (Tim) Weberding; mother Anna Mae Feller, one sister, Linda (Dallas) Suding; one brother, Allen (Kay) Pulskamp; six grandchildren, Jude, Max, Evelyn, Aurora, Ellie, and Sadie.  He is preceded in death by his father, Willard Pulskamp and grandparents Alois & Mayme Pulskamp.
Visitation is October 14th, Sunday, 1-4p.m. at Weigel Funeral Home. Funeral services are at 11 a.m., Monday, October 15th, at St. Louis Church with Rev. Stan Pondo officiating.  Burial will follow in the church cemetery with military graveside rites conducted by the Batesville V.F.W. Post #3183 and Prell-Bland American Legion Post #271.  The family requests memorials to the Batesville V.F.W.